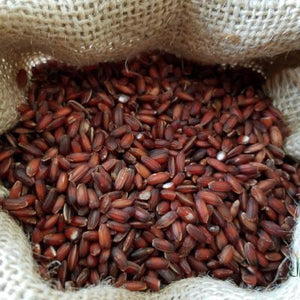 Mapillai Samba Rice
Parboiled

 

Mapillai Samba
A kind of hand pound rice / Kaikuthal arisi (organic)
A good source of zinc and iron.
Reduce high

 

cholesterol and hyper glycemia in type- 1 and type -2 diabetes.

Contributes to the production of myoglobin and hemoglobin
High in fiber helps to reduce risk of cholesterol cancer.
Rich in dietary fiber also promotes a healthy digestive system and lower risk of heart disease and other obesity related conditions.
No calcium and sodium.
 Disclaimer: The above statements have not been evaluated by the Food and Drug Administration. The products sold in this site are not intended to diagnose, treat, cure or prevent any disease.
---
We Also Recommend